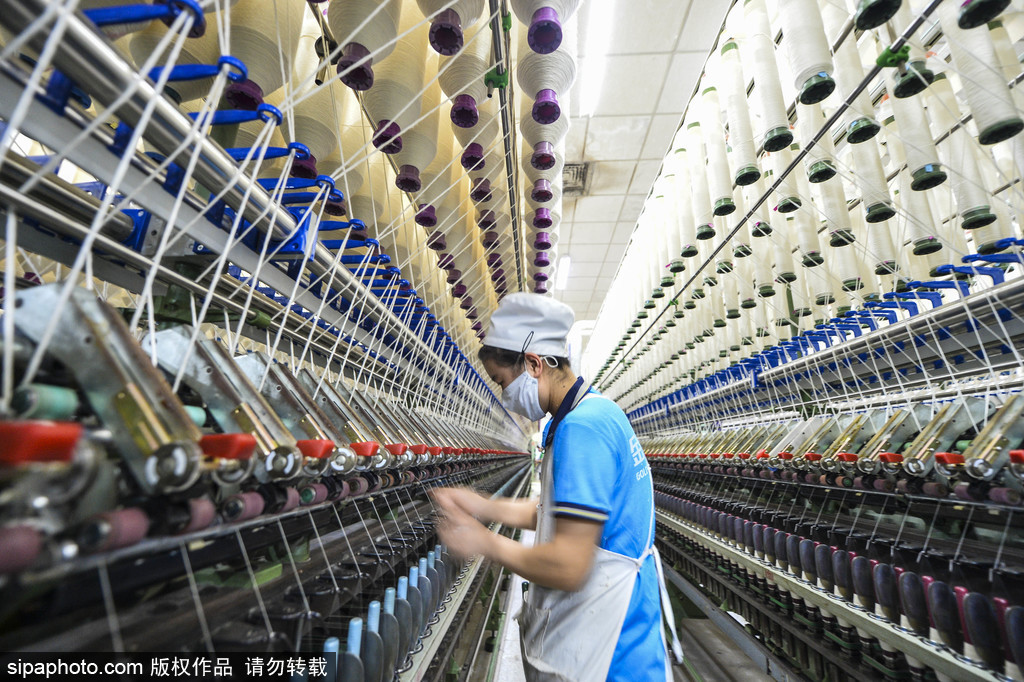 A textile company resumes work in Zaozhuang, East China's Shandong province, on Feb 20, 2020. [Photo/sipaphoto.com]
China will facilitate more foreign companies in resuming work and production amid the novel coronavirus epidemic in order to stabilize the global supply chain, a senior official of the Ministry of Commerce said on Monday.
Ren Hongbin, assistant minister of commerce, said the epidemic is expected to have a discernible impact on the absorption of foreign capital in the first quarter this year, but the impact is "temporary and controllable."
In the long run, China's competitive advantage in attracting foreign investment has not changed, and the confidence and strategy of most multinational companies in investing in China have not changed, he said at a press conference.
To minimize the impact of the epidemic, the country will continue to help more foreign-funded companies restart production in China, Ren said.
As recent measures gradually took effect, the percentage of key foreign-funded companies that restarted work in Shanghai and the provinces of Shandong and Hunan exceeded 80 percent, according to Ren. All 32 South Korean auto parts companies in Shandong province resumed work before Feb 15, stabilizing the global automotive supply chain, he said.
The country will further improve the level of foreign investment in China's telecommunications, medical, education, culture, finance and other fields, Ren said. It will also continue to optimize the environment for foreign investment, implement well the Foreign Investment Law and supporting regulations, he added.
Ren said the impact of the epidemic on foreign trade is also temporary. As China's foreign trade is resilient and competitive, and exporters have strong capabilities in market development, the positive trend of foreign trade will not change in the long term, he said.
Exporters in Guangdong and Jiangsu provinces, Beijing and Shanghai have sped up work resumption, he added.
China Daily