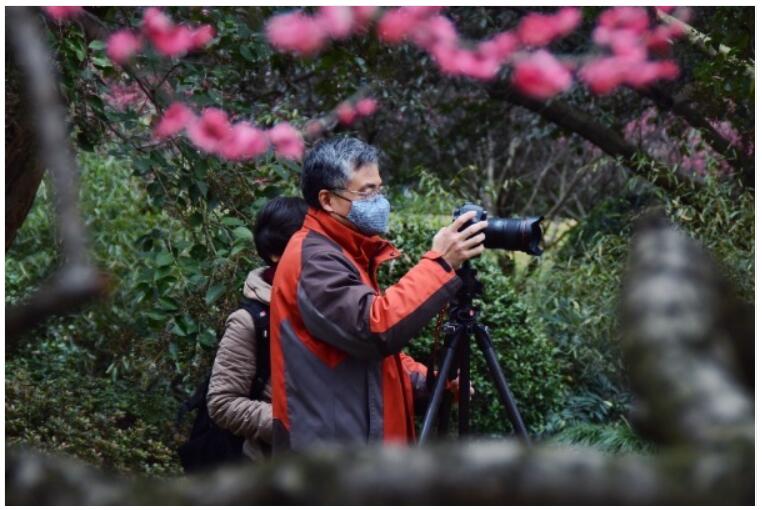 The West Lake scenic area in Hangzhou, Zhejiang province, has reopened to the public.[Photo/Xinhua]
SHANGHAI — Chinese travelers and businesses have expressed confidence in the development of the country's tourism industry, although it was hit hard by the coronavirus outbreak.
"China's tourism economy will prove strong resilience against the epidemic," Dai Bin, president of China Tourism Academy, said during an online conference Thursday.
"Chinese have made 250 million domestic trips, contributing 280 billion yuan (about $39.89 billion) to the tourism industry during this year's Spring Festival holiday from Jan 24 to 30, despite a 40 percent year-on-year decrease," he said.
A survey by the academy shows 71.5 percent of the respondents would travel after the outbreak ends and everything stabilizes for a while, and 20.7 percent would go traveling as soon as possible after the epidemic.
"It makes it clear that the market fundamentals supporting the operation of China's tourism economy remain unchanged and chances are high that domestic tourism consumption will bottom out after the epidemic," Dai said.
According to the academy, a 15.5 percent drop in the number of domestic trips and 17.6 percent falloff in outbound trips made by Chinese in 2020 are estimated to come on the heels of the virus hit.
The outbreak could also mean a yearly decrease of 1.18 trillion yuan in domestic tourism revenue, it said.
"The first quarter will be stricken hard. But the virus impact throughout the year will be less negative once the epidemic is reined in within Q1," Dai said.
Against the virus-hit backdrop, businesses still regard China's travel market as bullish.
Another survey among travel agencies by the academy shows that 70 percent of the respondents would progressively resume business operations after the epidemic. A total of 26 percent believed the travel market would recover soon after the epidemic is over, and 66 percent estimated the recovery period to be one to three months after the epidemic.
"Chinese authorities at all levels have rolled out measures to help travel businesses recover their operations," Dai said.
"On the premise of ensuring the safety and health of tourists and employees, it is possible for travel agencies to explore ways to prudently and steadily push forward the resumption of work," he added.
Editor: Xinhua