With over 4000 pharmaceutical companies, China is the second-largest pharmaceutical industry globally. A report by Deux Consulting shows that China is estimated to reach $161.8 billion by 2023 and take a 30% share of the global market. The October Pharma Sources Insight will provide insights into the Chinese pharmaceutical industry on the following aspects, which offers an industry landscape in China.
Pharma Sources Insight October 2020 focuses on the following topics:
PHARMA IN CHINA
– Trends in China's Pharmaceutical Industry in 2020
– Chinese APIs and Their Role in the World's Pharmaceutical Industry
– Chinese Pharma Firms Can Support Africa Reduce Import Bill
– Insights into the Oncology Landscape in China
– The Impact of the Human Genome Project on China Pharmaceutical Industry 20 Years Later
– A Comparison of Top Ten Best-Selling Oncology Drugs in China and the U.S. in 2019
– Which Will Go Further? Innovent or Junshi?
– Production Applications of Chinese New Drugs in 2020 H1: Five Class 1 New Chemical Drugs, Two Anti-PD-1 Monoclonal Antibodies and Two CAR T-Cell Products Applied for Production for the First Time
Brand Story
– PIONEER SPEED – Charming Fully Support All the Pharmaceutical Companies to Fight Against COVID-19
– Hiray Pharmaceutical, Innovating for Life
– An Opportunity for Pharmaceuticals Logistics During the Special Period : Cold Chain Railway Transport
Industry Insight
"A Smarter Pharma Industry: The Key to Addressing Challenges During the COVID-19 Pandemic"
Click on the link or Scan the QR code to read the Pharma Sources Insight (October 2020):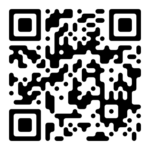 About Pharma Sources Insight
Pharma Sources Insight is a unique source of updated coverages on current events and deep insights into hot areas of the pharma industry, from China to the world. It follows up new developments with those among the leading drug-manufacturers in China which further affect the world.
Now, join PharmaSources.com to get access to news of the Chinese pharmaceutical enterprises and to witness industrial changes through the exclusive perspectives of our expert writers into crucial aspects of the pharmaceutical field, all under PharmaSources.com and CPhI China.