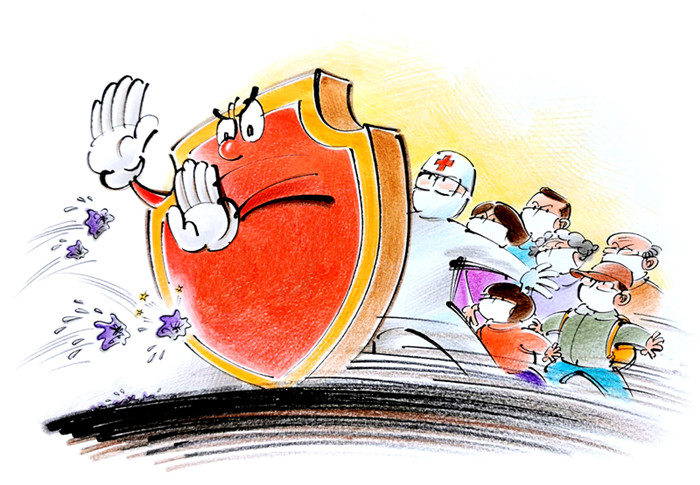 A total of 125 new confirmed cases of novel coronavirus infection and 31 deaths were reported on Monday on the Chinese mainland, bringing the two numbers up to 80,151 and 2,943 respectively, the National Health Commission said Tuesday morning.
The daily new infections continued their downward trend, with the majority of new confirmed cases coming from Hubei province, center of the outbreak. The country saw 202 new infections on Sunday and 573 new cases on Saturday.
All new deaths were in Hubei province, it said, adding with another 129 new suspected cases Monday, a total of 587 people were still suspected of being infected with the virus.
Also on Monday, 2,742 people were discharged from hospital after recovery, while the number of severe cases decreased by 304 to 6,806. A total of 47,204 people had been discharged from hospital after recovery as of Monday midnight.
Health authorities on the mainland have traced 664,899 people with close contact with patients, adding that among them, 7,650 were discharged from medical observation on Monday, with 40,651 others still under medical observation.
By the end of Monday, 100 confirmed cases including two deaths had been reported in Hong Kong, 10 confirmed cases in Macao, and 41 in Taiwan including one death. 36 patients in Hong Kong, eight in Macao and 12 in Taiwan have been discharged from hospital after recovery.
Hubei province reported 114 new confirmed cases of the virus and 31 new deaths on Monday. The latest report brought the number of total confirmed cases in the hard-hit province to 67,217 and total deaths to 2,834.
Wuhan, the provincial capital, reported 111 new confirmed cases and 24 new deaths on Monday. In total, the city has registered 49,426 confirmed cases and 2,251 deaths.
The province also saw 2,410 patients discharged from hospital after recovery on Monday, bringing the total number of discharged patients in the province to 36,167, it said, adding Hubei had 434 suspected cases as of Monday midnight.
ChinaDaily